Welcome to Care Of Garden!

Hi, I'm Andreea TAPU, a passionate gardener who lives in Neamt County, Romania in Zone 7a. I have over 5 years of experience in cultivating a wide variety of plants and flowers in my garden.
As the author and creator of careofgarden.com, I'm dedicated to sharing my knowledge and expertise with others, providing practical tips and advice to help gardeners of all levels achieve success and enjoyment in their gardening pursuits.
Long story short: Growing up I've always helped my parents tend to their garden and soon I started to develop a love for gardening.
I remember that every summer, my parents also took me to my grandparents to stay. This is where I often help my grandmother in her garden, learning the basics of planting and care.
From picking berries and vegetables in my grandmother's garden to planting my own flowers and herbs, gardening has always been a part of my life.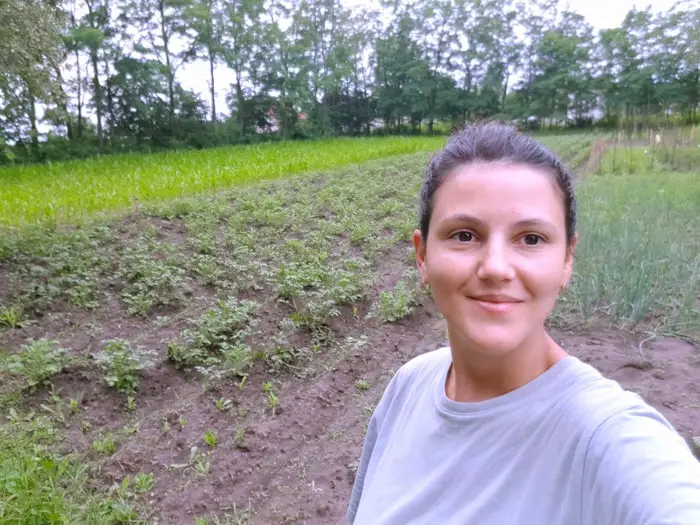 As I grew older, my passion for gardening only grew stronger and I decided to take this hobby more seriously. I realized that I've gathered a lot of knowledge on all things related to gardening: from the basics of planting and care to more advanced topics such as crop rotation and soil management.
I inherited the countryside gardening skills from my parents and grandmother which made me an expert on traditional and organic gardening methods.
At CareofGarden, I share my tips and tricks for creating a beautiful and thriving garden, as well as personal stories and experiences from my own gardening journey.
Whether you're a seasoned professional gardener or you just plan to start gardening, I hope my blog can provide inspiration and guidance for all your gardening needs.
You can also find me on Pinterest and Facebook!